Meet & Greet – introduction of our employees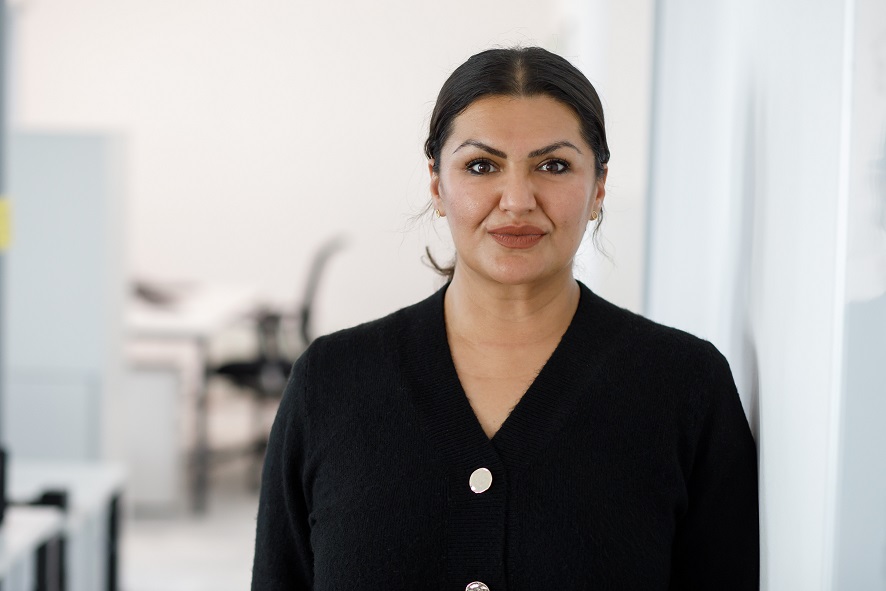 "I have been part of iSYS RTS since 2017. What I particularly appreciate about my tasks – the variety! No day is the same as the next. My responsibilities range from general administration, order processing and shipping our products to topics concerning the general design of our two locations. I also get to live out my creative side in the context of planning various events and marketing activities. I appreciate the trust my supervisor places in me. I like to think back to our summer party in 2019, which I was responsible for planning. A balmy summer evening by the lake, cool drinks, good food and all employees together with their partners in a relaxed setting – that was great and reflects the family-like working atmosphere as well as the trusting and respectful collaboration! As a support staff member, I don't delve that deeply into the technical issues. That's why I find the product developed by our colleagues and its function at the end all the more fascinating. You are ahead of the majority and know very early which innovative functions will be found in vehicles in the future".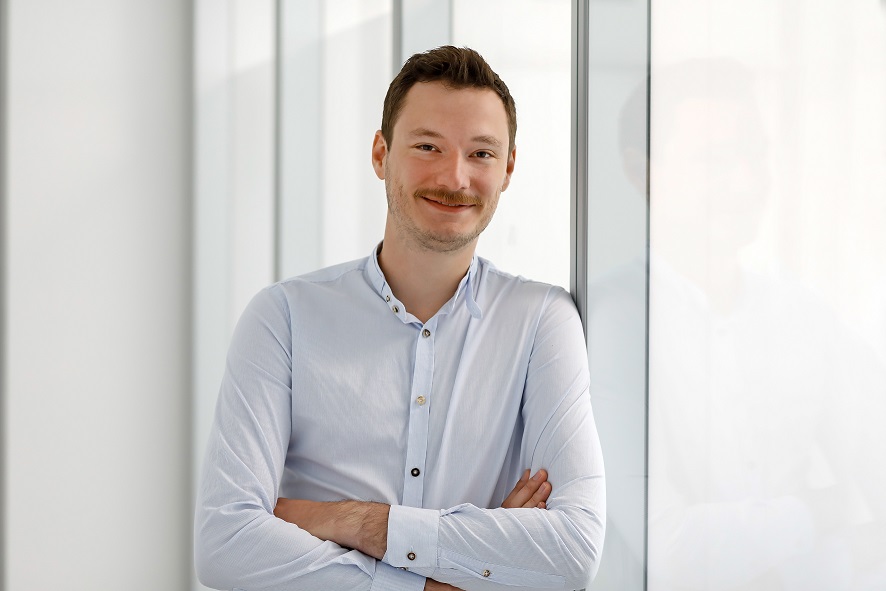 Martin
(Hardware Engineer)
"As a hardware engineer, I have been part of the iSYS RTS hardware team since 2017. After completing my master's thesis, I was taken on in a permanent position. What comes to mind when I think of iSYS RTS? Familiar, flexible and a tinkering workshop through and through (in a positive sense, of course). I particularly like my varied area of responsibility and the fact that in my role I am involved from the beginning to the end of the development process and so I am not just an easily replaceable link in the whole chain. As a technical contact, I accompany the development process from the concept to the production of the first prototypes and finally to the series production. Specifically, this includes concept, circuit diagram and layout creation, prototype assembly with soldering, commissioning and also software support. Special tasks are also part of the job. For example, I was involved in setting up our own laboratory and, if the workload allows it, we continuously rework internal processes. The everyday working life at iSYS RTS is not nearly as anonymous as I imagine it would be in a very large company. This is particularly reflected in the close daily teamwork, the respectful interaction and the constant exchange among each other. Problems that initially seem very complex can be solved quickly and easily through the opinions and experiences of my teammates. The most exciting project so far has been a modular software development platform in which the whole team was involved. Here, parts of the project were developed by all team members. It was especially important to exchange ideas intensively within the team in order to develop compatible hardware. In the course of this project, each team member was also able to ideally play to his or her strengths – as if it were a project and a team event at the same time. My best experience at iSYS RTS? Joint undertakings, such as our participation in the B2Run company run, are always a lot of fun for me – especially because so far I have always achieved my target of a respectable place in the iSYS standings".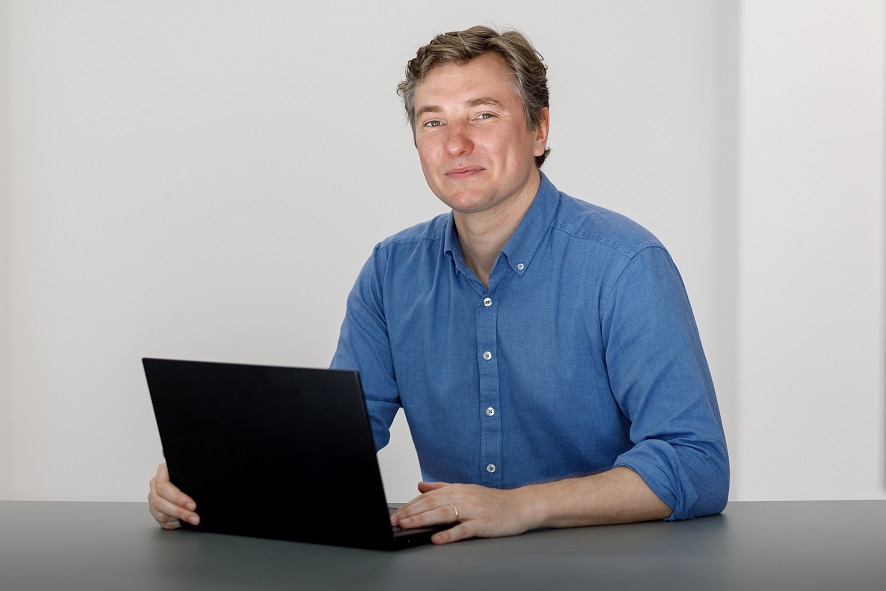 Börn
(Head of Research and Development)
"I joined iSYS RTS as head of development in 2019. I made a conscious decision to move from a large corporation to a medium-sized company. At iSYS RTS, a young, ambitious, versatile and broad-based company with short decision-making and communication paths awaited me. Varied tasks, a lot of responsibility, a strong team spirit and "everything under one roof" – my expectations of a new employer were fulfilled. I find the teamwork at iSYS RTS particularly pleasant and uncomplicated. Together with my teams of system architecture, hardware development, software development as well as testing and validation, I am responsible for all development topics at iSYS RTS. My job as development manager involves a lot of coordination with the project participants, the various specialist departments and the respective employees. Whenever possible, I incorporate small workshops into the daily work routine in order to promote new processes, ideas or improvements. The input from different perspectives is particularly valuable for me. My most exciting project so far has been an automatic door handle for an American start-up. Together with our partner, we were able to enhance the customer experience through a clever electronic solution using applicable haptic technologies. On top of that, we managed to achieve cost savings and ultimately to win a new customer for us. My best experience at iSYS RTS? At first glance rather unspectacular, but our daily software development stand-ups during the door drive project were quite something. I am always amazed to see how powerful even a small company can be by having a strong team spirit at the right moment".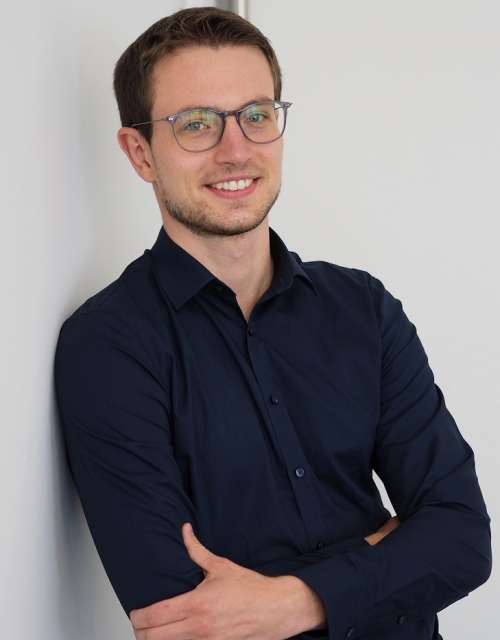 Dominik
(Hardware Architect)
"My name is Dominik and I joined iSYS RTS as a hardware developer after completing my master's degree in electrical engineering and information technology. I would describe iSYS RTS as young, flexible and aspiring. Aspiring because there are determined growth plans, they actively work on acquiring challenging and exciting projects and thus constantly develop themselves further, all very close to the current state of the art. Meanwhile, as a hardware architect, I deal with very diverse topics. I mainly take care of the concept development in the bidding phases. In larger projects, I coordinate the developers involved in the project and distribute task packages, for example. I am also responsible for prototype development, development of demonstrators, software development for commissioning, mechanical development (housing concepts) and working on the development of end-of-line test systems as part of a project team. Varied sums it up to the point. Due to the size of the company, there is a very broad range of tasks and so far little specialisation – so you have the opportunity to contribute your own ideas and help shape products and processes. I particularly like the flexible working hours, the fact that everyone supports each other with their specific know-how and that there are very short lines of communication. Looking back, I found the development of an end-of-line tester the most exciting so far, because it was an interdisciplinary project that included the fields of mechanics, software and hardware. Working together, we developed a very good, generic concept. When developing new end-of-line testers, we now only have to adapt specific parts. I also like to think back to our visits to the Wiesn. At these events you can feel the family atmosphere at iSYS."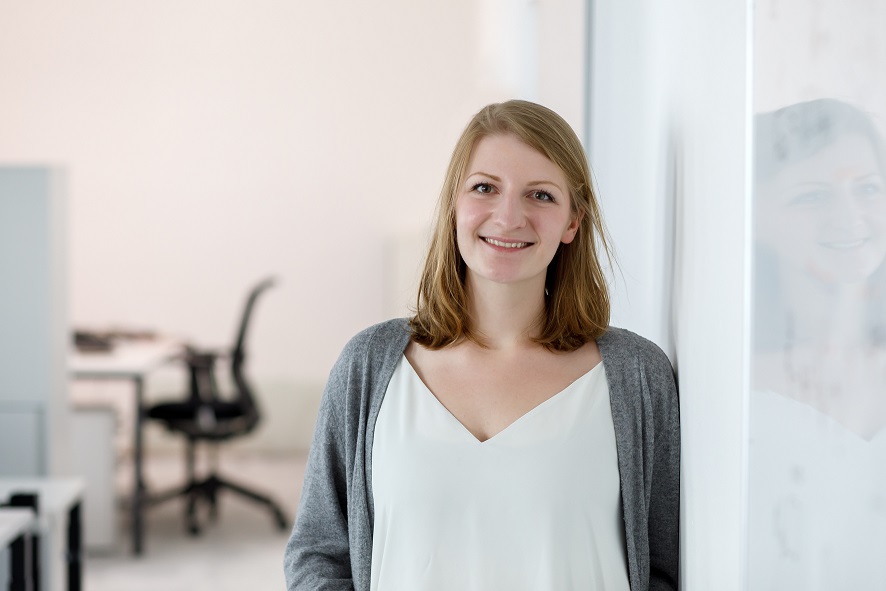 Vera
(Working Student Software Engineering)
"I have been working in the company since 2019 in the software development team. I started as an intern and then wrote my bachelor's thesis in cooperation with iSYS RTS. After submitting my bachelor's thesis, I had the opportunity to continue working at iSYS RTS as an working student during my master's degree. I am pleasantly surprised that I am regarded as a fully-fledged employee here and am treated fairly. Instead of doing monotonous temporary jobs, I am involved in challenging and exciting projects and tasks, which I can complete independently, on my own responsibility and with a lot of freedom to make decisions. The best thing about it – I also learn a lot for my studies that I can put into practice directly. In regular meetings, I exchange ideas with my team colleagues, get new tasks and, of course, help if I am at a loss. The most exciting thing so far has been my bachelor's thesis. It's nice to be appreciated for my final thesis, because it was one of the cornerstones of a project that is now running at iSYS RTS. My personal highlight so far? *grins* Our Christmas party and our occasional brainstorming sessions after work. I have rarely experienced such an open, sincere, friendly and collaborative team, even outside working hours".
"I am employed at iSYS RTS as an software engineer. I actually joined the company in 2015 to temporarily support production in the area of assembly and testing. I had set myself the goal of doing vocational training for my current job profile. Without further ado, the framework conditions for vocational training at iSYS RTS were created and I was able to continue working at the company within this framework. After successfully completing the vocational training, I have now been working in the software development department since 2018, specifically on internal application development. I particularly like the independent work environment at iSYS RTS – I am given challenging tasks, the way I get the work done is up to me – the main thing is that the result is right. I like the high degree of creativity, freedom and our flexible working hours, which I can arrange according to my own needs. Today, for example, I switched off my alarm clock with a clear conscience. What I have found most exciting so far is an ongoing project where for the first time I am working on a solution together with a team. I like the mutual exchange with my teammates, the relaxed and friendly interaction with each other, the willingness of all colleagues to help with any kind of problem and not to forget the exciting new technologies. The best thing to see is when the team´s deliverables work together and the project has been successfully implemented".
interdisciplinary and diversified projects
flat hirarchies and short decision paths


flexible working time and 30 days vacation
a year
performance-oriented remuneration and christmas bonus
central and
modern office
sports and wellness offer
a lot of fun at
numerous events
company pension scheme with employer subsidy
step 1 - your application
You can send us your complete application documents (curriculum vitae, references/certificates, earliest possible starting date and salary expectations) by e-mail to jobs@isys-rts.de. We will then confirm receipt of your application as soon as possible.
step 2 - Evaluation of the application documents
In the next step, your documents will be thoroughly evaluated by us. We take into account all currently open positions that match your knowledge and experience. We will then usually give you initial feedback within two weeks.
Step 3 - First meeting
Your application has made us curious. Therefore, we would like to invite you to a first meeting with colleagues from the human resources and specialist departments. We often begin with a first telephone interview. After the interview, you will receive feedback from us within a few days.
Step 4 - Second interview
Almost there! In the last step, a second joint meeting takes place to discuss any unanswered questions. Often our managing director also takes part in this meeting. Afterwards, a joint decision is made internally and communicated to you in a timely manner.
Step 5 - Hiring
You have convinced us all along the line, which is why we would like to welcome you to our team. All that is missing now is your signature. You will then receive all the important information you need for your start with us - including an invitation to your first working day at iSYS RTS.
Step 6 - Onboarding
The first days in your new job are crucial. That's why we take onboarding very seriously. In addition to an introductory event, you will receive an induction program tailored to you as well as various training sessions. In addition, two feedback meetings are scheduled during the onboarding phase.

job i/O – virtual job event
for embedded systems
21. October 2021
Meet Dominik and Sandra at the virtual job event job I/O and gain an insight into daily work routine at iSYS RTS. After Dominik's presentation, we will be open to all questions in a chat. We look forward to the exchange.
HOKO online 2021
career fair of hochschule münchen
02. November 2021
We look forward to many visits to our virtual fair stand at HOKO Online 2021, where we will provide information about exciting entry opportunities as a student, graduate or young professional at iSYS RTS.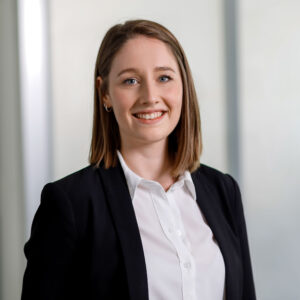 In case of any questions regarding a vacancy or your application, please get in touch with Sandra Holzmeier either via phone at 089 442 30 68 – 19 or via mail at jobs@isys-rts.de.